Project Anomaly: Urban Supernatural Investigator - DEMO
A downloadable game for Windows
We have a Steam page now, please wishlist & give us some feedback!

Welcome to the Anomaly Research Institute, investigator!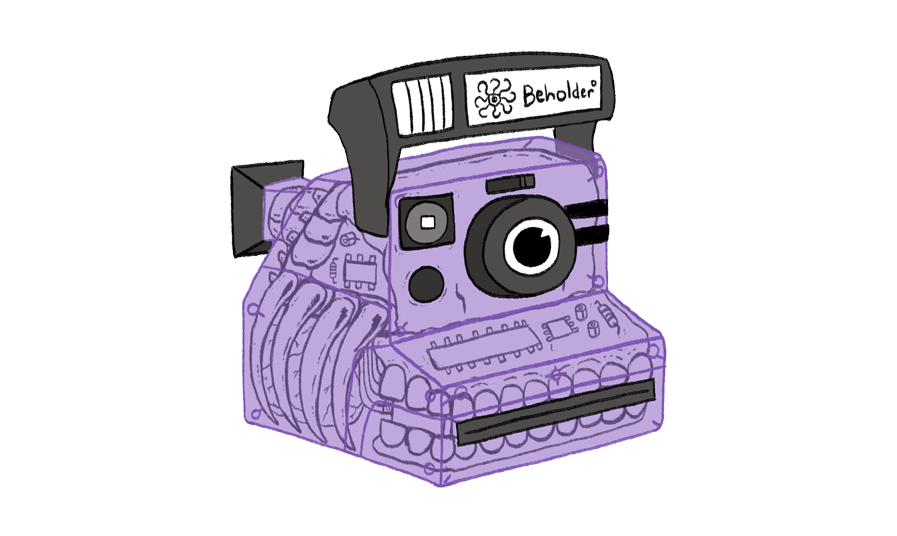 Intro
Project Anomaly: Urban Supernatural Investigator is a 2.5D first-person adventure mystery game where you play as an investigator who solves cases by taking pictures of cryptids, urban legends, & mythological creatures as well as befriending them in an open-world environment inspired by late 1990s - early 2000s cartoons & Y2K retrofuturism.
A discovery-focused light-action narrative game with an emphasis on taking pictures & reading character dialogues as well as research entries to solve cases. The game is structured in short 6 minutes of gameplay in every investigation shift where players accumulate incremental research progress throughout investigations.
Demo Gameplay: 1-2 hours of content. Based on a thesis project about Exploring Virtual Photography for Interaction Design, Narrative Device, & Educational Tool.
Features:
🔍 Solve curious & intriguing cases from simple everyday tasks to mysterious complex tasks by presenting pictures to clients & taming anomalies!

📷 Take pictures with The Beholder, a special camera that can see anomalies which might be invisible to the human eye!
👻 Discover 22 anomalies that are based on cryptids, folklore, & mythological creatures around the world and tame 11 anomalies by understanding them in a conversation!

🌆 Explore East Borough, a colorful neighborhood in New Noir at 4 different times of the day which includes dawn, day, dusk, or night!

📃 Gather clues by interacting with fun characters to solve cases from interesting lab members to locals in East Borough!
🛠 Acquire Beholder upgrades, such as camera storage extensions, new filters, & accessories to help you solve cases in your investigations!
Future Plans:
Guaranteed
Current Demo Updates:
Bug fixes
Controller support
Accessibility support
Mac & Linux builds
3D models & Postprocessing polishes
Sprite updates
More character inspection dialogues
New secret content 👀
Full Release (TBA):
5 new levels that spans across all boroughs in New Noir!
New Anomalies, Characters, & Cases
Less-likely-to-be-guaranteed for Full Release (TBA)
New collectibles: In-game cursors & wallpapers
Mystery Builder: Create your own levels, cases, anomalies, & characters
Interdimensional Anomaly Community: A community where players can play & share their levels
Credits:
Created, Developed, Designed, & Written by Adlan A. Ramly

Special Thanks:
Composer & Additional 3D Artist: Hanifa Ammar Amani
Programming Advisor: Ulisses D'Ávila Nascimento
Japanese Language Advisor: Keita Ohshiro
Additional 3D Assets [CC-BY 3.0]: Google Poly, poly.pizza, Smithsonian Institution, POLYGON City Pack, Low Poly Modular Sci-Fi Models (Quaternius)
Additional Sound Effects [CC-BY 3.0]: Freesound.com
Current Limitations:
If the game stops working or the save files are corrupted, go to the app data directory and delete all the files here: C:\Users\*YOUR COMPUTER NAME*\AppData\LocalLow\DarkScience\ProjectAnomaly
If you encounter any undocumented problems, please send a message to us with the subject (PROJECT ANOMALY - BUG REPORT: *Your bug*) to adlanarvyanda@gmail.com which includes your specs to be for our future iterations of optimization. Please note that the development is currently handled by one person & please be patient for bug fixes & optimization updates. We apologize for the inconvenience & we will optimize the game to more devices as more testers play the game :)
This is just the pilot episode, everything that you see in the demo here might change in the final version because nothing lasts forever.
We have a Steam page now, please wishlist & give us some feedback!
Any likes, shares, & constructive messages are highly appreciated as it only costs 0$ to be nice to us. Feel free to follow us on Twitter at @DarkScienceLabs & @adlanarv for more updates.
Enjoy & have fun investigating! :)
| | |
| --- | --- |
| Status | In development |
| Platforms | Windows |
| Rating | |
| Author | Dark Science |
| Genre | Adventure, Puzzle, Visual Novel |
| Made with | Adobe Photoshop, Unity, Blender |
| Tags | Comedy, Exploration, First-Person, Horror, Metroidvania, Mystery, Point & Click, supernatural |
| Average session | About an hour |
| Languages | English |
| Inputs | Keyboard, Mouse |
| Accessibility | Color-blind friendly, Subtitles, High-contrast, Interactive tutorial |
Download
Download
ProjectAnomalyDemo-v0.35.zip
122 MB
Comments
Log in with itch.io to leave a comment.
Seems interesting but I'm afraid my old i3 laptop will broke playing this game 😅
It's ok we still need to perform more tests on different devices because the development was only tested on one PC with a 1920x1080 display. Feel free to try it & let us know how it went!
First and foremost I absolutely love this game so far from what I've played. Fun characters and every anomaly is really fun to discover in the nooks and crannies of the areas.
If I could throw out some critiques and bugs I noticed, if it'd help, the main 2 I'd really want to mention is that

1) When you're bringing the camera down and, during the animation, hit the 'night vision' key, it'll turn on night vision with the camera down, revealing anomalies that are only visible with night vision on!
2) For the cursor when selecting things like pictures, the finger icon doesn't exactly match up with the cursor icon, making selecting the 'delete' or 'inspect' buttons on images in the gallery a little disorienting.
I'd also really really implore you to reword the responses to anomalies because during my playthrough, I noticed most of the responses were "antagonize the anomaly" and "be kind to the anomaly" which made it too easy to figure out what the correct path is. That being said, when it's not so obvious, it's really rewarding to put together what the right answer is
Thank you very much for playing & we're glad that you enjoyed the demo! Also thank you for letting us know about the undocumented bugs, we'll add those in our to-do list & hopefully will be fixed in the next update.